Specials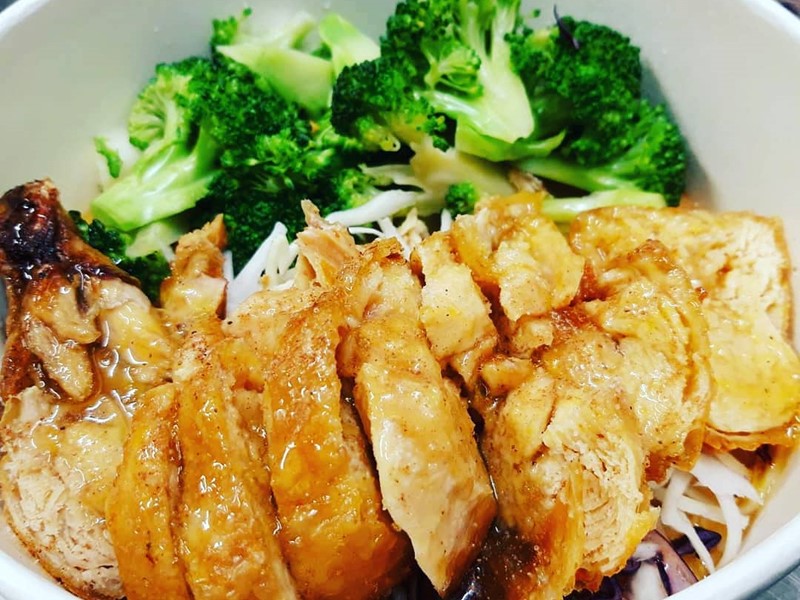 Available Friday and Saturday only
(can't guarantee if it will be ready for lunch but can always ask)
*Chicken Special *  Guernsey Beef Special * Vegan Special * Sticky Porky Ribs * Sticky Wings (or crispy supremely chicken)* Thai Style Spicy Salad *
Fish Amok Curry may be available on the last weekend of the month.
(Please check ahead, just in case)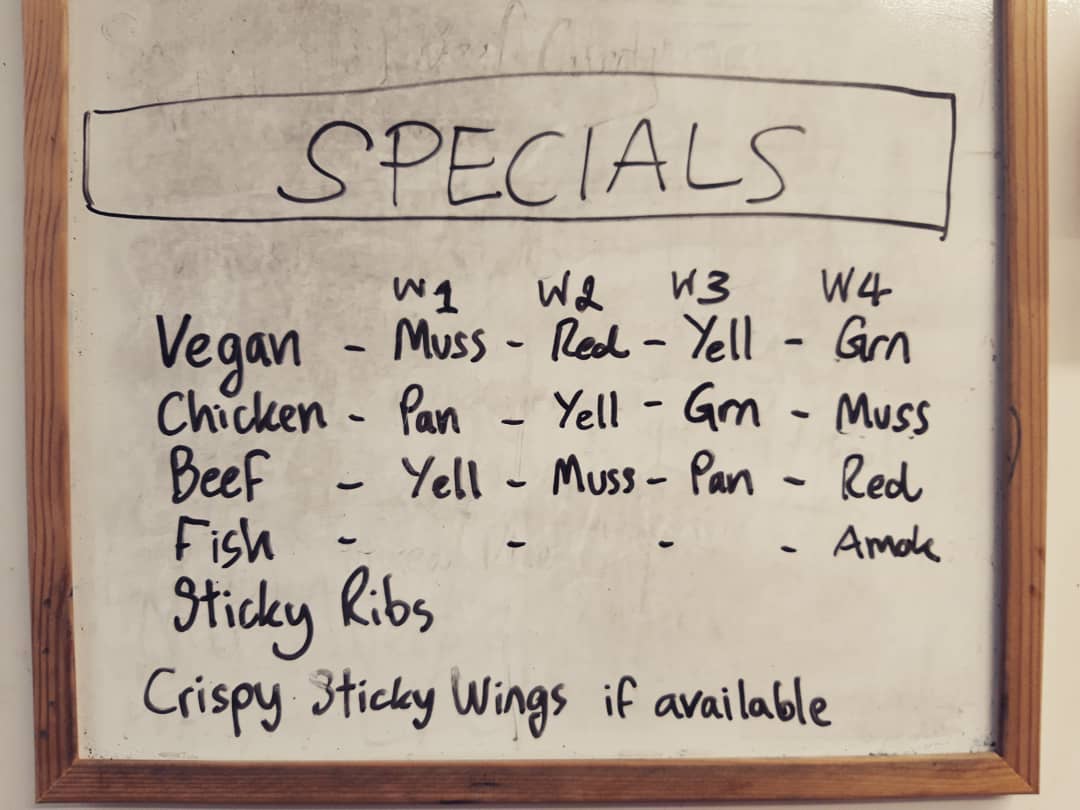 PLEASE NOTE
Regular portion of Special Curry/Stir served with rice or noodles.
Large portion of Special Curry/Stir served on its own.
ANY ALLERGIES
Please speak to Paul
 
GLUTEN & MSG
99% of our cooking is Gluten & MSG Free but certain ingredients do still contained due to manufactured. We are happy to cater for you with 100% free of MSG or/and Gluten. Please speak to Paul when ordering.
DAIRY
We do not use dairy products in our cooking apart from free range eggs as optional.
 
Thank you & we look forward to cooking for you. 
KorbKune Kah!
Made to Order,  please check ahead
Prices
£5.90/£8.90 Vegan or Chicken
£6.90/£9.90 King Prawn, Gsy Beef, Duck, Pork fillet / Crispy Belly Pork
£10.90 Fish Amok Curry - Large only
£1.90 Pot of Rice or Noodles 
Meat & Curry may vary each week. Please check on the day. As there are limited amounts available and dishes do sell out, please order early to avoid disappointment.