Cook with Tan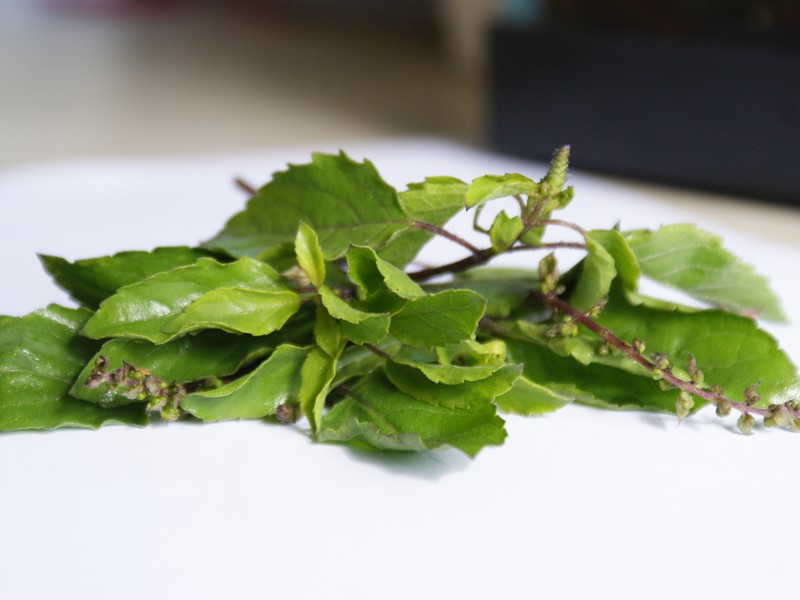 * Thai Cookery Lessons *
No cooking experience required.
Cooking ingredients/equipment provided.
Top secret recipe to be kept.
Food to take home at the end of the lessons!
**********
Drink, Snacks & Laughs to be expected.
Some knowledge about Thai ingredients.
Learn how to create Thai Style light dishes.
Make Thai Curry Pastes & Sauces from scratch.
Thai Popular Dessert/Sweets.
Want to be kept posted purely about the cookery class?
e-mail [email protected] and request to be on Tan's secret list!
Learn How to Cook a 3 Course Thai Meal of your choice at your convenience. 
This is a 1 to 1 course and the course lasts approximately 3 - 4ish hours (depends on your menu).
£275 per person per lesson 
Soft Drink & Snacks during the lesson, and maybe some booze if you are good!.
Ingredients are provided including a hard copy of Tan's handmade Recipe. So no need to bring anything apart from your-lovely-self.
You may like to bring your own food containers for the food that you will be created. We do provide compostable containers so, no panic if it is inconvenient.
Location: At ATAN's Kitchen or at your house. But please note, if your house is chosen, we are unable to provide refreshment.
Interested?
Tan has a passion about cooking since she was very young.
I grew up in a small quite remote village where there wasn't any electricity until I was 12 years old (1992). Not even gas available for cooking or if there was it was very rare to see. Travelling to the nearest market wasn't something that people could do very often, the town being 10 kilometres away and in those days, transports were bicycles or motorbikes, if you were posh LOL.
Most people, grew their own herbs, caught their fish, kept their own chickens for eggs and meat (but they only get killed once in a while or unless it was a special occasion). Foraging was also a popular thing (and a very normal thing) to do as there were plenty, naturally and organically grown foodstuffs around you. Why not!

Now to get to the point!
With me being in the situation as mentioned, I was just like many other children, taking part in the fun. It was not fun when you were small though, you'd rather go and play at that age if I was honest. Yes, at the age of eight, possibly younger, I had to do everything I could to help the family. From doing the dishes, picking veg. to growing herbs and even fishing. I love growing, any space I had and anything I could get hold of. Not to mention my parents worked on the land.

Cooking starting from getting all of your ingredients ready, this can take half a day. Making a fire (some bigger families had more than one fire for cooking). Charcoal was the source of heat they used in those days. Most families also made their own charcoal which can take days to complete. Some people used just wood and sticks but this was not popular as it made their pots and pans black and sooty.

My role in the kitchen began from helping mum crushing the herbs. Pestle and Mortar were the weapons that were used and every household must have. To be honest, I didn't like that much. It was such a hard work and boring job and it felt like forever never ending. I never wanted to be a chef! 
I came to Guernsey in June 2003. Life was good and I was loving it...
TBC
*********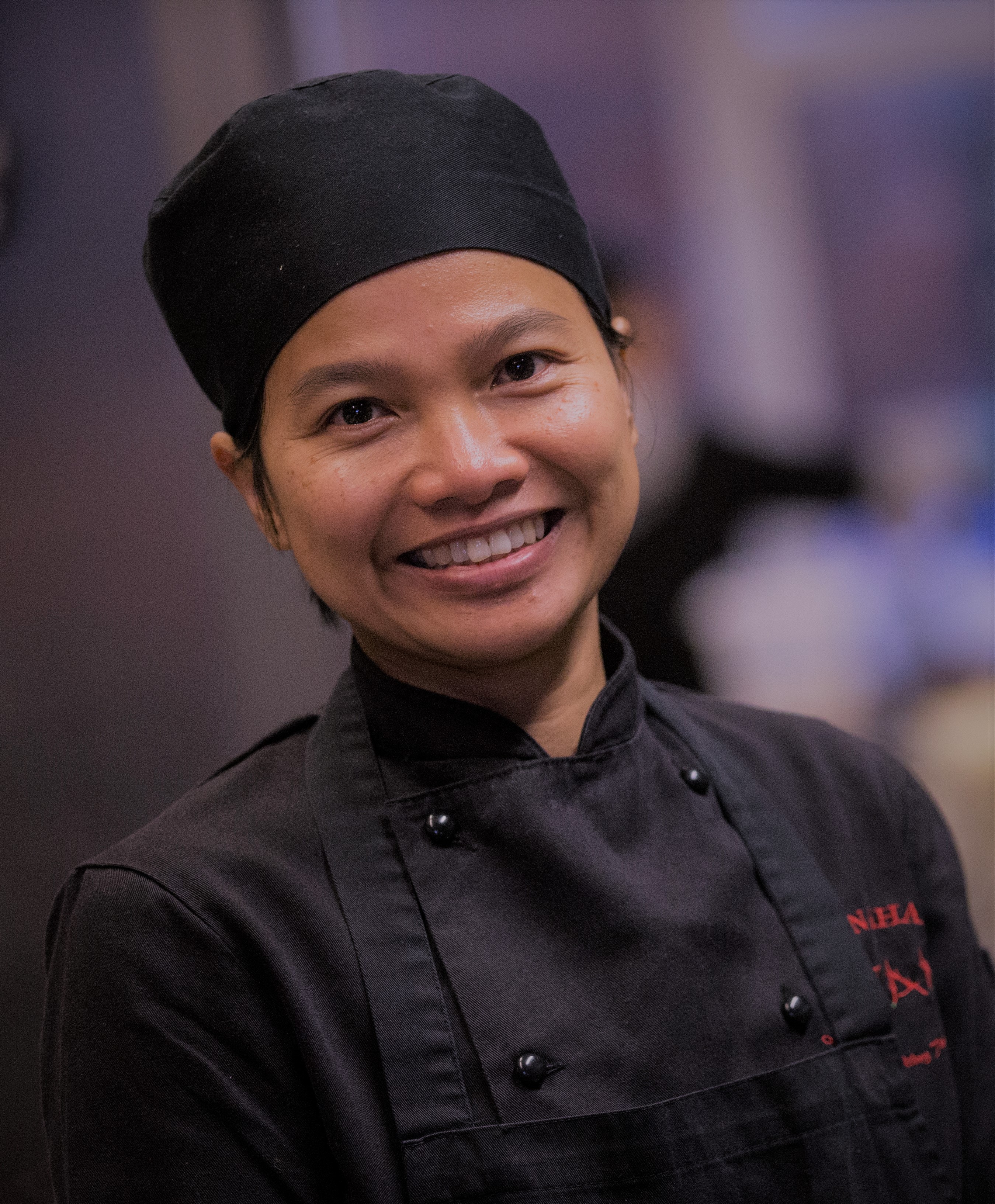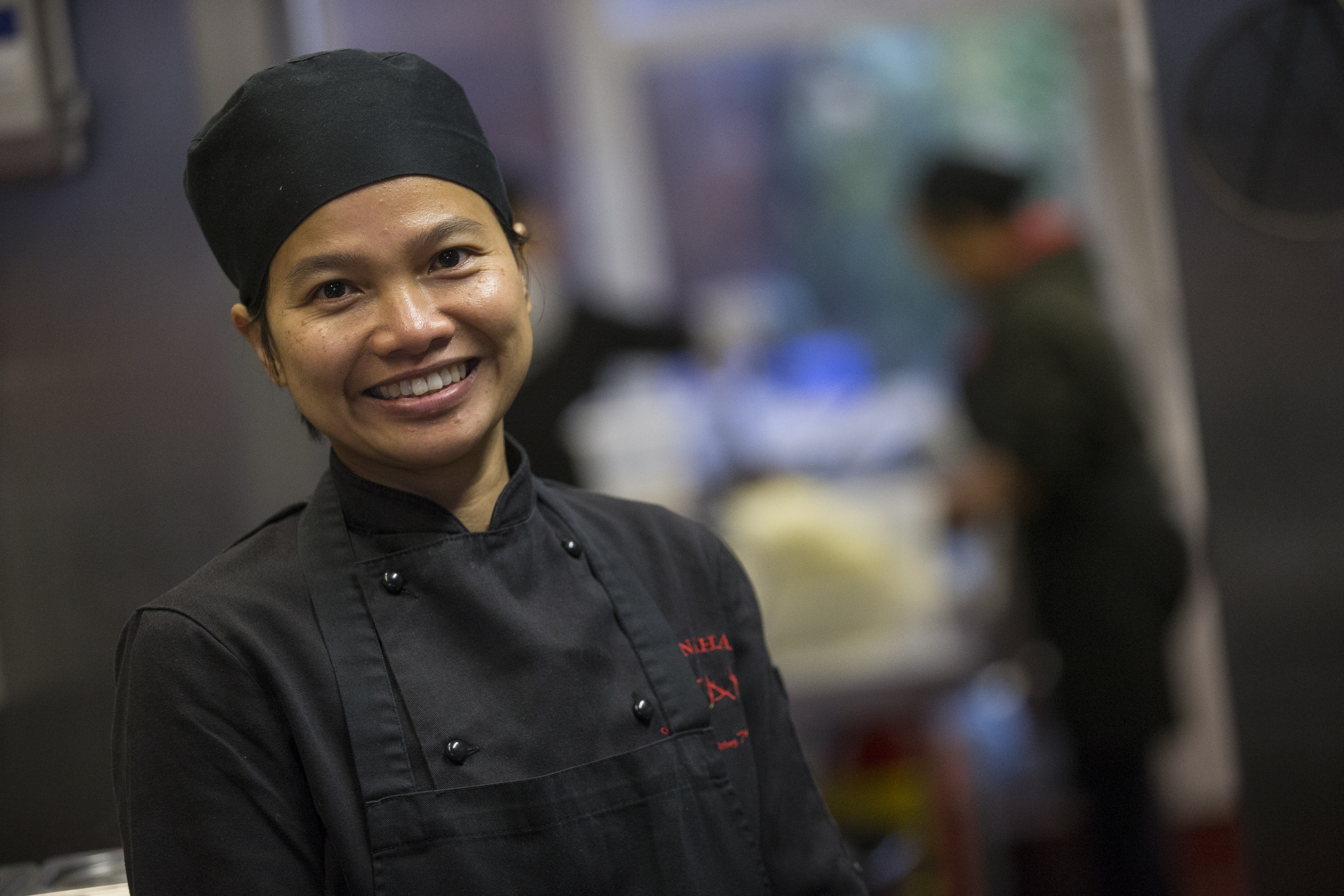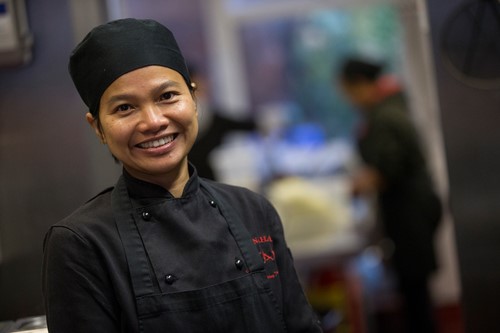 Special events catering
Atan can cater for your outside event, corporate hospitality and private functions. We can deliver!
Did you know that Atan can deliver freshly cooked Thai food to you?
Atan Newsletter
Atan Newsletter
Out of Service
Sorry