How to Thai Pork Balls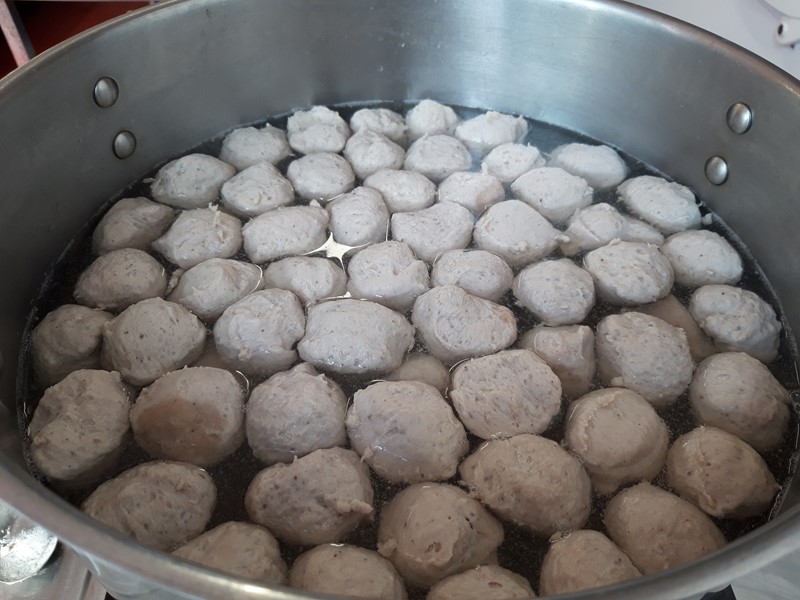 Are you bored of home-cooking in the isloting situation yet? If not, are you ready for a messy business? 
Let's make Thai style pork balls!
First let's get your ingredients ready.
Ingredients
500g   Organic/Free Range Pork Tender Loin or Fillet
1 tspn   Unrefined Sea salt (more or less to your taste)
1 tspn   Unrefined Palm Sugar (optional, more or less to your taste)
1 tspn   Coarse or Powder Black Pepper (more or less to your taste)
1 tspn   Garlic granule or crushed fresh garlic (more or less to your taste)
2 tspn   Baking Powder
2 tbspn   Corn Flour
1 tbspn   Ground Arrowroot
1/2 cup   Ice cubes/flakes or Super cold water
Choice of exciting flavour to your liking
Chilli
Cumin
Basil
Oregano
Thyme
Mint
Turmeric
Seaweed
Ginger
Are you ready to get messy?
Cut your pork meat into small pieces.
Put your meat in the food processor together with all of your dried ingredients  except corn flour and the arrowroot. Now, blend blend blend.
When your meat looks almost smooth, add ice cube or cold water. Blend Blend Blennnnnnnnd
Add the rest of dried ingredients. Yes, I mean corn flour and arrowroot. Blend Blend Blennnnd until it is smooth.
Your minced meat is almost ready to be balled up. If you are happy with traditional plain flavour then, refrigerate for at least 30 minutes.
But if you would like a more exciting flavour for your balls then, now is the moment.
Add chilli, seaweed or however you prefer. Give it a little more blend. Fine blend, well blend or roughly blend is entiry up to your preference of technical blending and liking.
Don't forget to rest it in the fridge for at least 30 minutes!
Are you ready to be more messy?
Let's ball up and cook the balls.
You need a stock pot approximately  6 Liters, fill with water half way up or 3 quarters of the pot. Place it over the heat to simmer. When the water is hot enough but not boiling, scoop some of your mixed minced/blended pork into your palm (hand not tree, eh), squeeze some meat through your hand between your thump and index finger to form a ball, use a spoon or a spatula to pick the ball up and drop into your simmering water. Simmer for about 15 -20 minutes or until cooked thouroughly.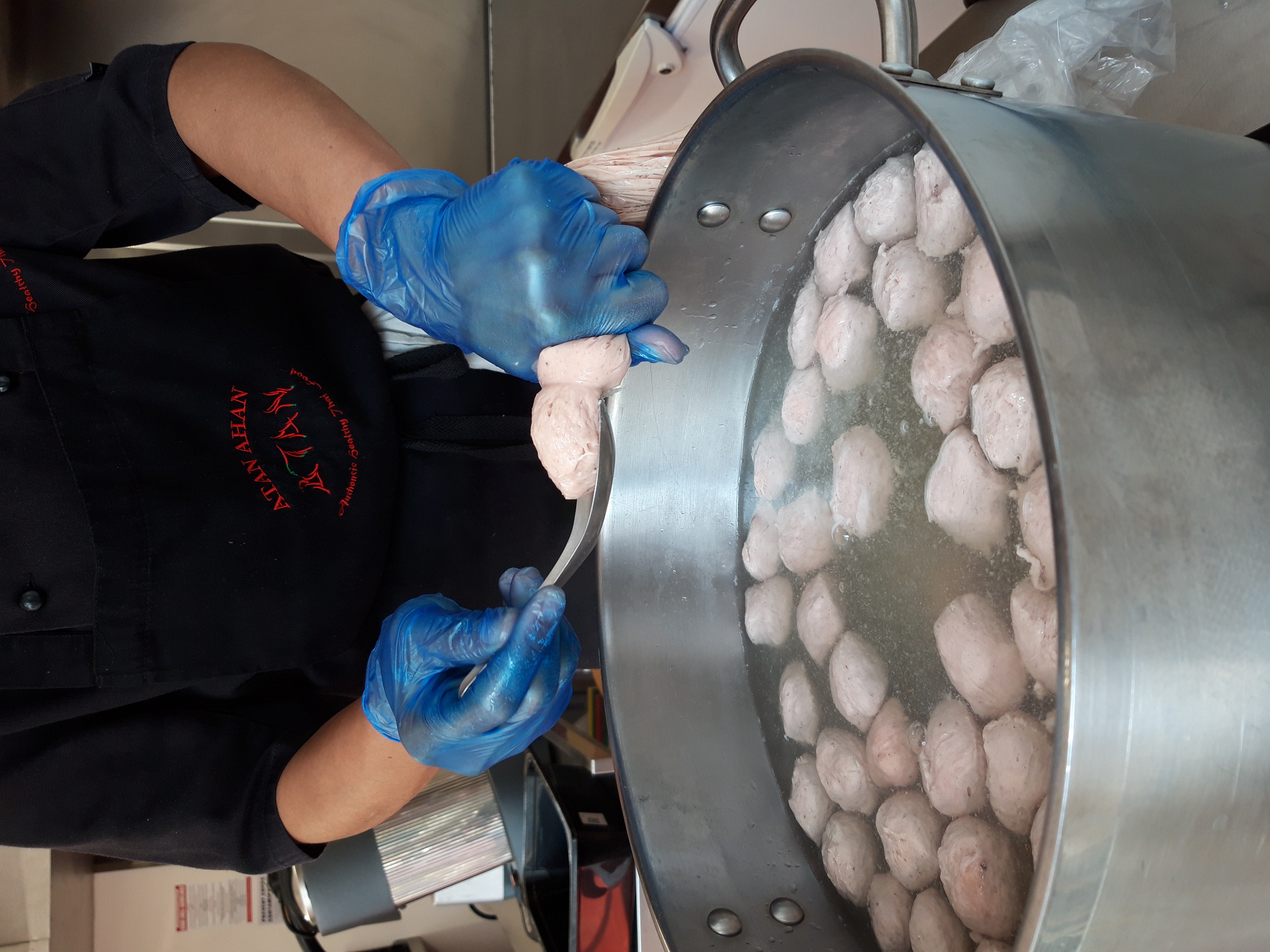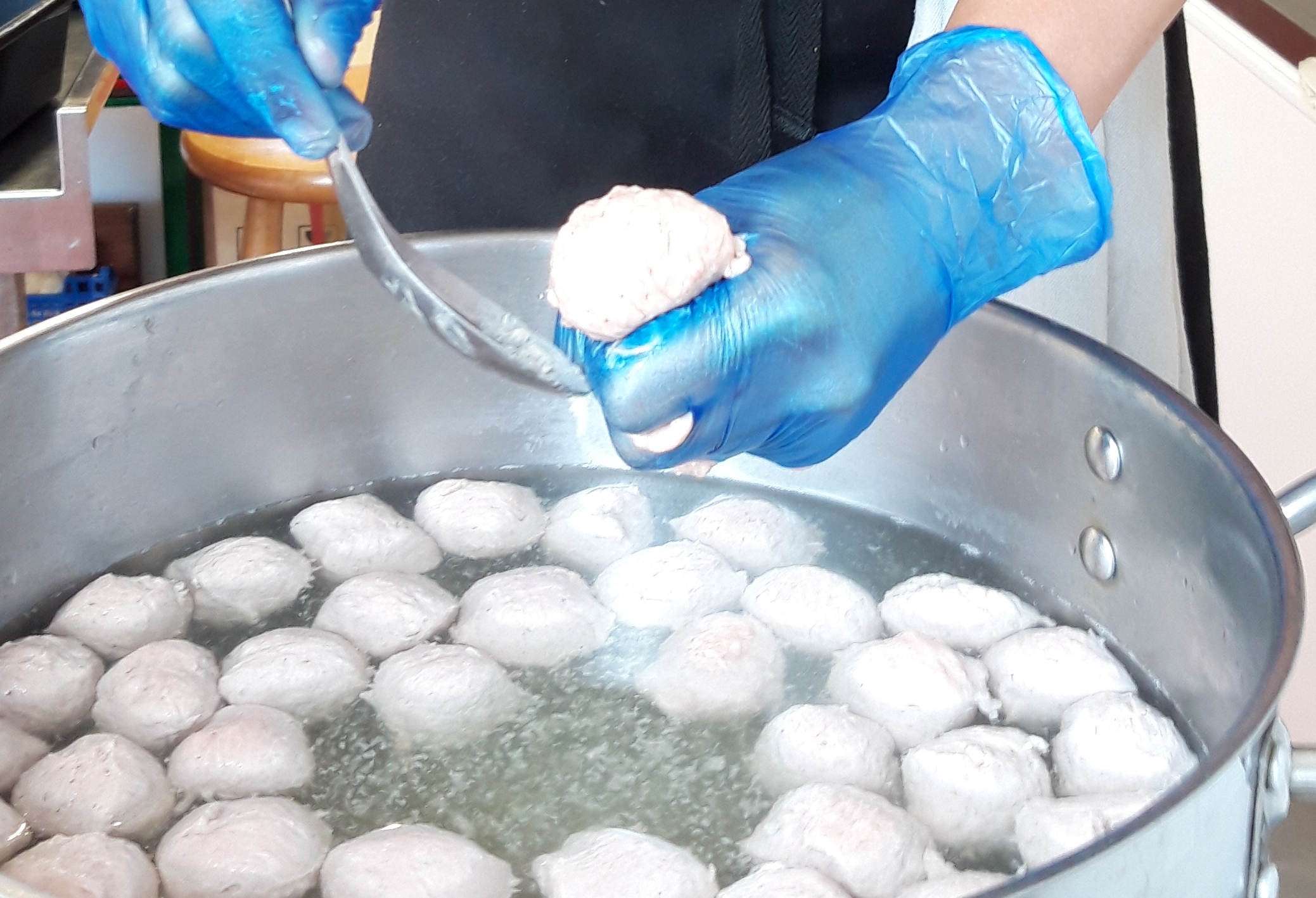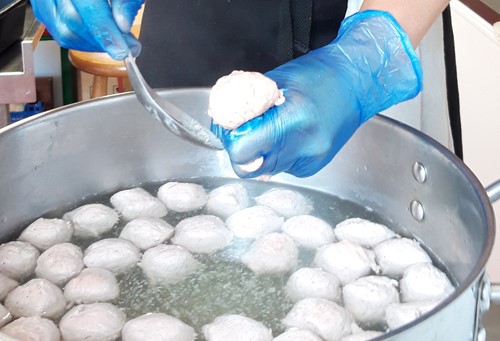 Once your balls are cooked, remove from the pot, drain any access water and serve hot, or cool them down, refrigerate below 5 C° and eat within 5 days. You may also freeze the balls for up to 3 months.
Keep Calm & Carry on Cooking.
Enjoy!